Making New Discoveries Everyday
We are aligned to the State of Pennsylvania Academic Standards and most of our courses are taught by teachers certified by AACS. Beyond the state academic standards, however, we endeavor to provide strong, Christ-centered, Biblically-based academics so that our students grow in wisdom, in intellect, and in spirit.
Our curriculum includes a combination of Abeka, BJU Press, and Positive Action for Christ.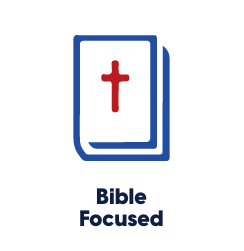 Our curriculum rests on the foundation of the Word of God as the origination of all truth. From this foundation we establish the principles of Christian excellence, ethics and compassion. In every area of academics, Christ is the center.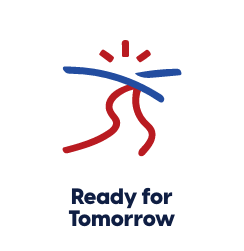 With courses ranging from Advanced Chemistry to Robotics and Apologetics, your student will be spiritually engaged and academically prepared for whatever collegiate or career path they may take.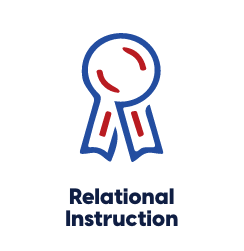 Every student at VFBA is personally invested in by our teachers and staff. With an intimate community of students and instructors, there are many opportunities for your student to form connections that will last years to come.
The elementary program is designed to help students excel in all subject areas. With the Bible being the basis for all learning, the students are taught from a Biblical worldview beginning in Kindergarten.  The core subjects taught in all elementary classes are mathematics, spelling, science, history, penmanship, and an early reading curriculum that focuses on mastering phonics.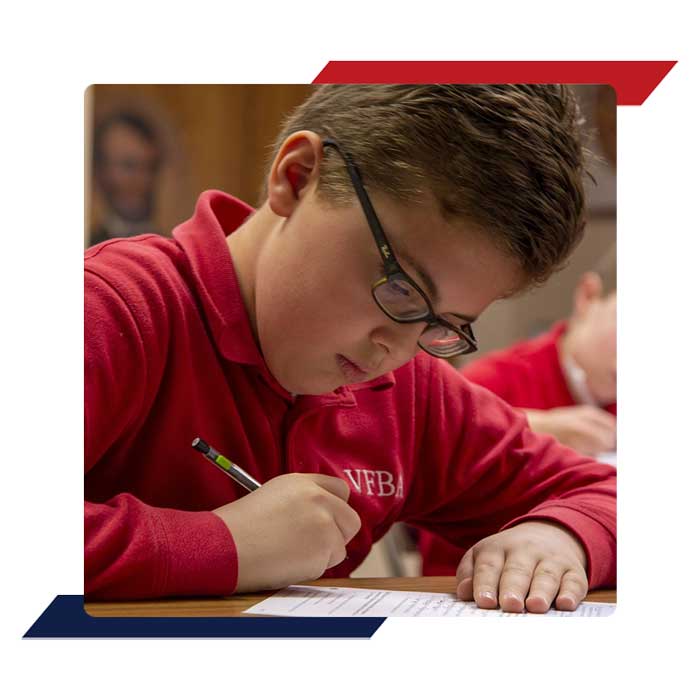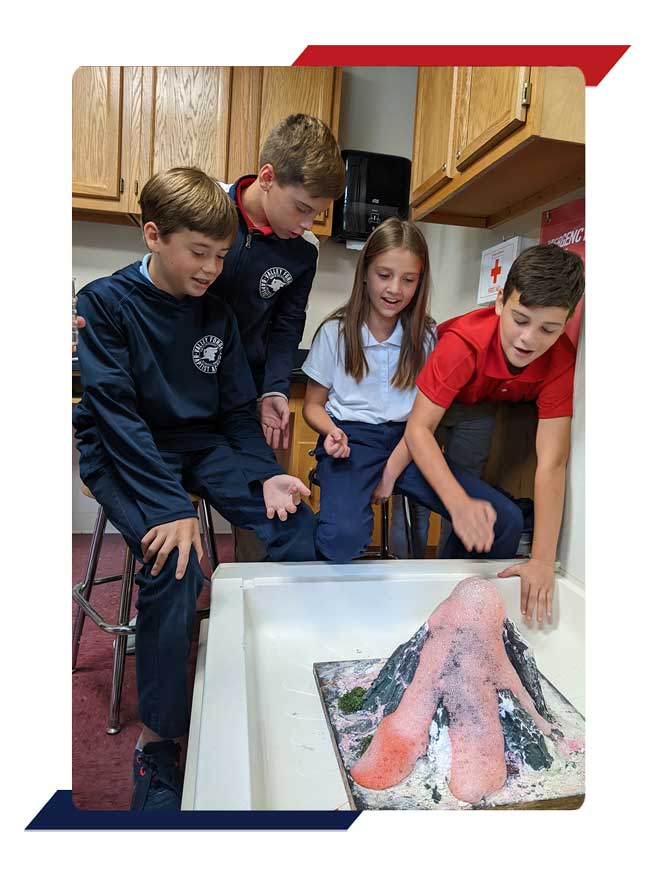 Middle School is a time of transitioning from concrete thinking to abstract thinking. We desire to partner with the parents as we strive to prepare the students by giving them a strong educational foundation for their high school years, as well as supporting them emotionally and spiritually while they transition to young adults. They are also given the opportunity to choose from our wide range of elective classes.
"At VFBA, we believe in the transformative power of education. With a commitment to excellence, we empower students to reach their full potential."
– VFBA Educator
One of the main purposes of VFBA is to academically prepare its students for college, the military, or a career field. At VFBA, we offer a multitude of Biblically-integrated courses.  However, our mission reaches beyond that. We are not just preparing graduates – we are training the next generation who will rise to meet the challenges of the future from a Christian perspective in a God-honoring way.